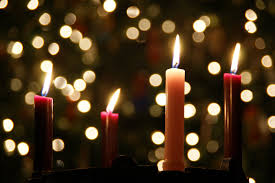 BEGINNING OF ADVENT
DECEMBER 3
Advent begins on Sunday, December 3rd and is a preparation for the coming of Christ on Christmas.  There are four Sundays in Advent.
~~~~~~~~~~~~~~~~~~~~~~~~~~~~~~~~~~~~~~~~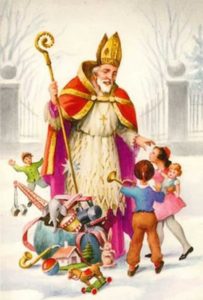 MEETING WITH SAINT NICHOLAS – Dec. 3
St. Nicholas will visit children and catechists in their religious education classes.
~~~~~~~~~~~~~~~~~~~~~~~~~~~~~~~~~~~~~~~~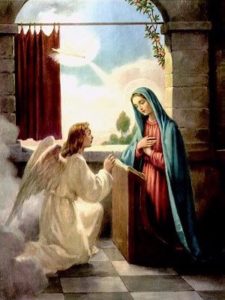 FEAST OF THE IMMACULATE CONCEPTION DEC. 8TH  – HOLY DAY OF OBLIGATION
The dogma of the Immaculate Conception was defined for the Church by Pius IX on Dec. 8, 1854. On Friday, December 8th, there will be Adoration at 10 a.m. and Masses will be at 11AM (Eng.), 7PM (Pol.) and 8PM (Cro.).
~~~~~~~~~~~~~~~~~~~~~~~~~~~~~~~~~~~~~~~~
FEAST OF CHRIST THE KING – NOV. 26
Based upon scriptural declarations (Lk 1:33) and the traditional teaching of the Church, Christ is King by (1) birthright as the Son of God, divine filiation; (2) right as the Redeemer, the fulfillment of promises of everlasting life and final peace; (3) the power that is His as legislator, judge, and executor (Acts 10:42). In 1925, Pope Pius XI in his encyclical, Quas Primas, formally set forth the doctrine of the Kingship of Christ and declared the last Sunday in October the date for the celebration of the liturgical Feast of Christ the King, which is now a solemnity and the last Sunday in ordinary time (before the first Sunday of Advent).
~~~~~~~~~~~~~~~~~~~~~~~~~~~~~~~~~~~~~~~~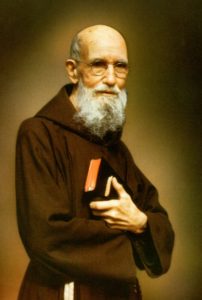 FR. SOLANUS CASEY BEATIFIED
Father Solanus Casey, an American-born Capuchin priest who died in 1957 in Detroit, Michigan, was beatified on November 18th, 2017. The beatification Mass was held at Ford Field in Detroit with Cardinal Angelo Amato, the prefect for the Vatican's Congregation for the Causes of Saints, presiding. About 60,000 people attended.  Blessed Solanus Casey is only the second American-born male to be beatified. Paula Medina Zarate, a retired schoolteacher from Panama whose genetic, disfiguring skin disease was miraculously healed within hours after she prayed at Casey's tomb, was present at the Mass and carried a wooden cross-shaped reliquary containing his relics. He was known for his great faith, attention to the sick and ability as a spiritual counselor. His feast day will be July 30th.